SÃO VICENTE GUIDE
The most complete São Vicente guide with all the hotels, restaurants, bars and other hotspots on this beautiful island.
SÃO VICENTE TOURS
Whether you want to go for a hike, cultural tour or something more adventurous like a climbing, (kite)surfing. It's all possible.
The Republic of Cabo Verde, better known as Cape Verde, is an African island country off the western coast of Africa. This archipelago consists of ten Islands and is located some 550 kilometres off the coast of Senegal and Mauritania. The islands were uninhabited until the Portuguese discovered them in the fifteenth century, making them the very first European colony in a tropical region. The islands gained peaceful independence from Portugal in 1975. The Cape Verdean island of Sao Vicente is an interesting and popular holiday destination.
---
DO YOU WANT A SÃO VICENTE TOUR?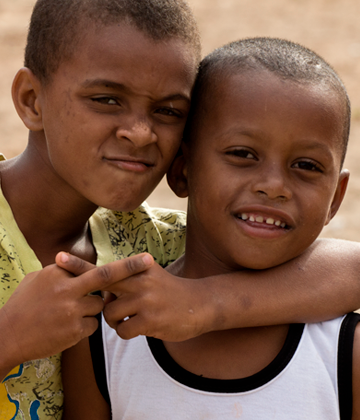 SÃO VICENTE ISLAND TOUR -20% OFF
We offer the best Cape Verdean Experience for families and adventure seekers on São Vicente
Richard promised me a once-of-a-lifetime-experience, well it absolutely made an impression. Thank you ver much for this great experience. I will for sure come back.
When i first came to Cabe Verde and Sao Vicente in particular it was a blast. In 10 days Richard showed me the beautifull island that has a lot of spots undiscovered. It's a hounor and must do for everyone visiting Cape Verde to be guided around by someone that knows the island that well (and beyound). Thank you Richard, we will meet again on Sao Vicente for sure!
Tonight I was wandering the streets of Mindelo. Looking for some relaxation. On street behind on of the most famous…
Read more