Baía das Gatas, São Vicente, Cape Verde
Baía das Gatas is a village located at the island of São Vicente in Cape Verde. Baía das Gatas is a small community where you will mostly find the most beautiful houses of São Vicente. The houses and apartments in Baía das Gatas are mostly owned by local upperclass people of São Vicente of foreigners who like to reside in Baía das Gatas during the holidays.
So what makes Baía das Gatas a popular place on São Vicente for these specific people? Baía das Gatas breathes serenity. The beautiful blue water, the quietness and the total atmosphere of relaxation make Baía das Gatas a popular place to reside for higher educated and/or upperclass people of São Vicente. Tourists looking for rest, relaxation and having the ability to swim or snorkel, will definitely enjoy Baía das Gatas.
Baía das Gatas stands for "Catfish bay" and is a beautiful natural swimming pool surrounded by rocks. Because of the lack of waves, water height until your waist, makes it a popular place for families and tourists on São Vicente to swim at Baía das Gatas. So is it crowded then? No, while some families come to Baía das Gatas to enjoy and relax, you will hardly find other people there. This makes it the ideal place to find total relaxation.
Baía das Gatas is a 15 minute drive away from the capital city Mindelo and an ideal point to reach other famous spots on the islands like Salamansa (5 minutes) or Calhau (10 minutes). We have some hiking routes which will absolutely blow your mind.  You can do one or two hikes from approximately 1 hour to 4 hours which will absolutely show you the real beauty of São Vicente. 
Stay in Baía das Gatas or Mindelo?
Why not both? Ideally it would be good to do both, but if you prefer to stay in one place, it's good to take the following information into consideration. Baía das Gatas is a beautiful place. It's quiet and has all the characteristics of the ideal relaxation destination. You can swim, walk, snorkel, play some football, read a book in piece on the beach, it's all there. Except the supermarket…for a farmacy, supermarket or anything else in that matter you need to go to Mindelo. But that ain't a problem and what do you expect from a location like this, You cannot have both. Fortunately you have transport to and from the city which costs 100 CVE (1 Euro) and goes everyday from Monday to Saturday from 09:00 to 18:00. 
A supermarket you can find everywhere in Mindelo, but the peace and quietness of Baía das Gatas not in Mindelo. Therefore we suggest to either stay a couple of days in Mindelo. Get to know the city and the beautiful flavors of this beautiful city of São Vicente. After that you can stay in Baía das Gatas for some days. Relax a little bit, eat some, relax some. Pure vacation. But, if you really like the image of almost a desolated place where you can get back to Zen, read your book and be yourself (again), then you should absolutely stay in Baía das Gatas. You can go out for the day, explore the city, eat some and return to your beautiful place in Baía das Gatas. Our experience shows that this is the best experience you can have when staying on São Vicente.
Any suggestions when it comes to apartments, villas or hotels
Of course! We have managed to get the best places to stay when it comes to comfort, price and location. In Baía das Gatas for example we have the finest villas where you can easily stay with your partner, friends. Because of the extremely good pricing you can even stay alone in this beautiful villas. In Baía das Gatas we have villas available which will make you feel a real king or queen.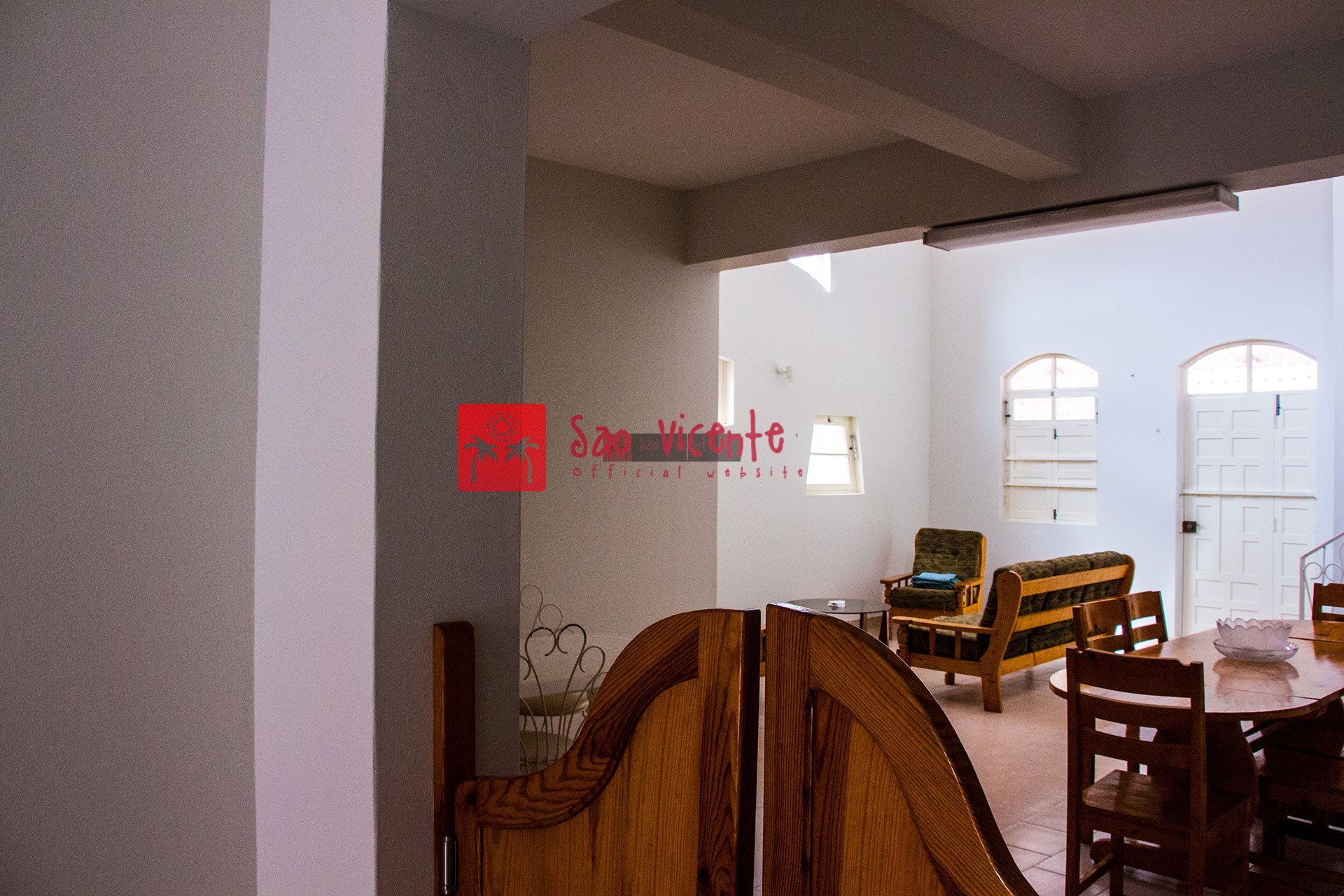 The best villa of Baía das Gatas
Baía das Gatas Villa
Casa Rosa da Baía is a beautiful and spacious villa located at the beautiful bay of Baía das Gatas in São Vicente. For an extremely low price you can reside on one of the most beautiful spots of the island of São Vicente