If you walk in the center of Mindelo São Vicente, you will find a little cart right at Praça Nova named Roland's. Whether it's the morning, afternoon or late night, you will always find people in the front eating a sandwich. So what's so special about this little place called Roland's right.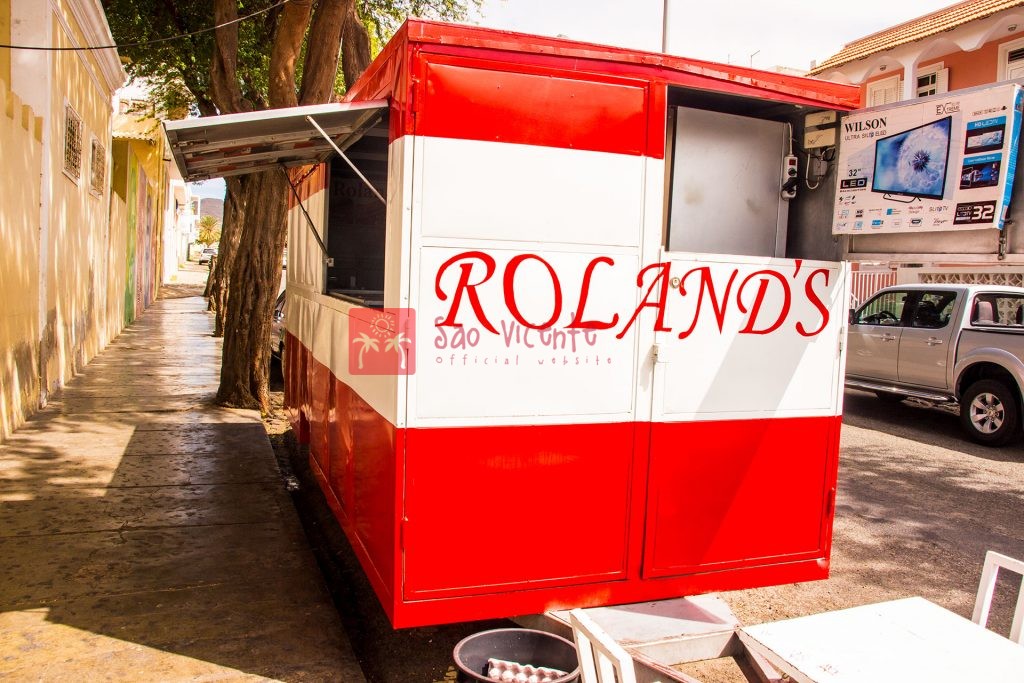 It's always nice to sit somewhere, have drink, let's say a beer or wine, eat something and watch the scenery and/or people passing by. It's not unlikely then that you pass by a place like Roland's without ever considering watching what kind of place it is. You see a group of local people standing in front it...wooo scared....
In Mindelo it's likely that you at least three times a day take the time to eat something, take your travel guide (of course our website!) and orientate what you are going to do next. It's also likely that the sandwich costs around 3-4 euros and that the taste is ok, just OK. If you need to take the time to orientate with WiFi and sit down for a bit, please keep on doing so. But, if you have the time and want a really good sandwich while you are walking or maybe to take with you on your next hike, please go to Roland's in Mindelo.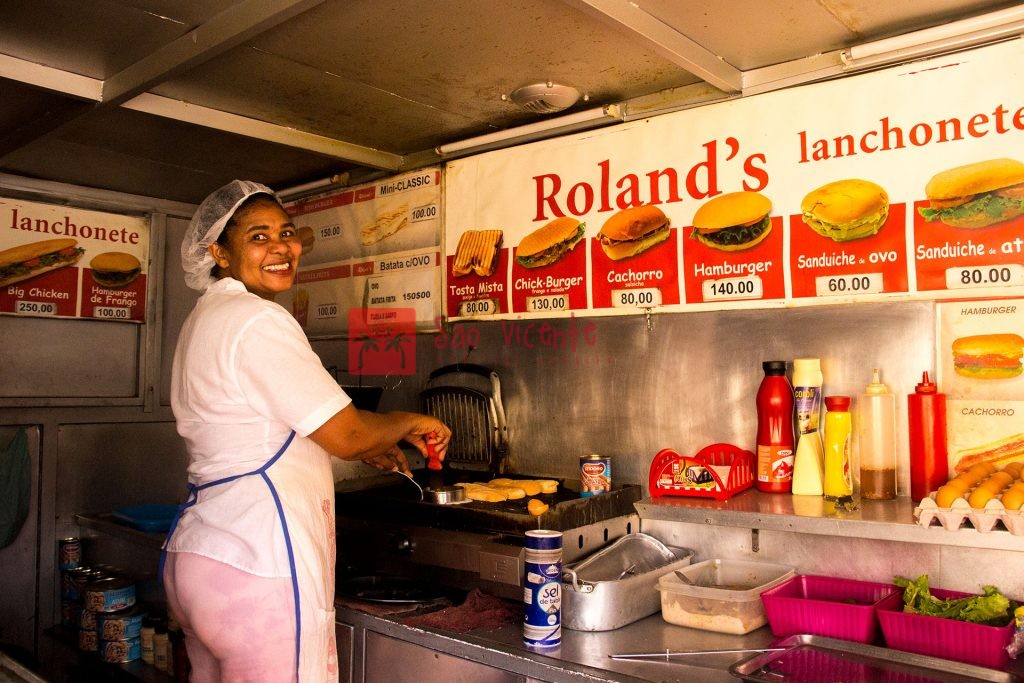 Among other things, you can eat a hamburger, cheeseburger, tosti, sandwich with an omelete and the famous sanwich with autumn. And the last one is definitely a go! And you know what we European and Brazilian tourists like more? The good price. The price for the sandwich is 80 eurocents. The only more expensive is the chicken burger for 1,30 euro. We don't know why, we suspect simply because of the overhead price of the chicken. But, in our opinion the autumn (which is logically in Cape Verde) is way better than the chicken sandwich and cheaper as well.
So if you stay in Mindelo São Vicente and see the white-red cart of Roland's, say hi for us and order your delicious sandwich!