So, don't eat on the streets is one thing you hear A LOT when you travel. Drink water from the battle and don't eat from the streets, otherwise you will poop rats and they will eat you for sure.Then only crap is this statement above. We have a GOLDEN tip for you which you can only know when you live in Mindelo. At the corner of Praça Estrela after 17:00 you can eat delicious chicken from the BBQ Grill (frango de churrasco).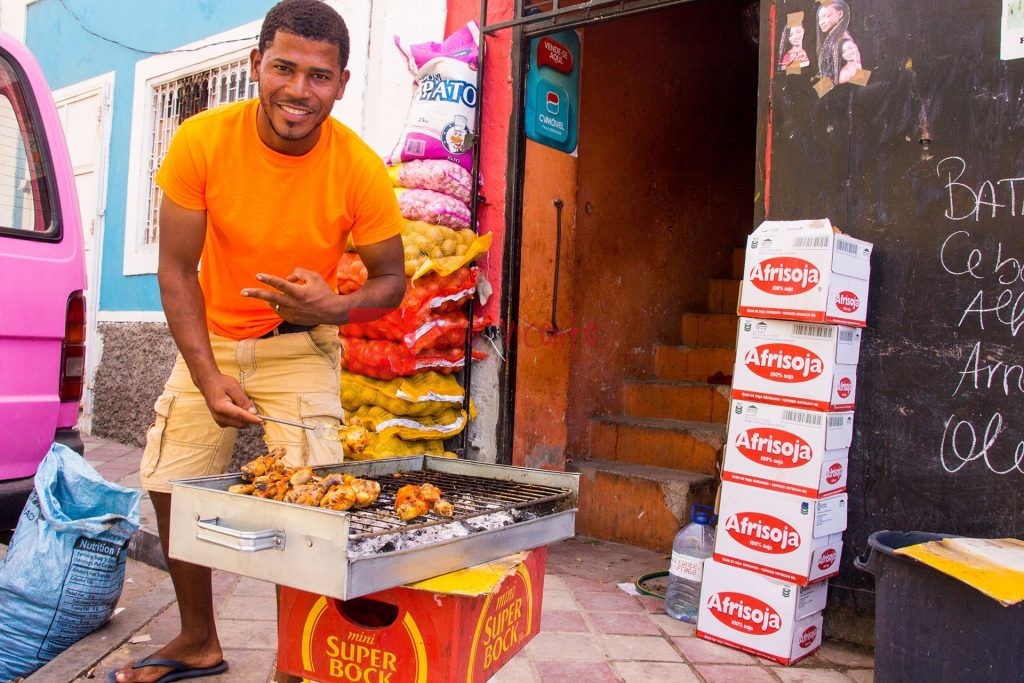 When we come back from Salamansa with the aluguer (public transport of São Vicente) and get out at Praça Estrela, the smell of the grill and these fabulous guys are waiting for us. For only 50 eurocent you can eat a delicious chicken. We usually eat around 3 tot 5 pieces every day.
Richard of course eats everything with malagueta (pepper!). You can see other people staring at his chicken and him waiting for his intestines to come out. But it does not happen (tip: drink a coke afterwards to kill the **).
Our friends who we brought here never got sick, stomachache or any other stuff. They offer the real chicken, with a delicious flavor, no fat sauces or sugar based stuff. Real chicken from the grill for only 50 eurocents per piece. If you haven't tasted his chicken, you haven't been in Mindelo.